Apr 2, 2020 • 17M
Top 55 Knicks (Michael Jordan scored on)
Kelly Dwyer's NBA podcast.
(Never Too Much podcast: watching Jordan drop 55 on the Knicks in 1995, who was Biggie talking about, tanning tips and tricks, click 'Listen in podcast app' to subscribe!)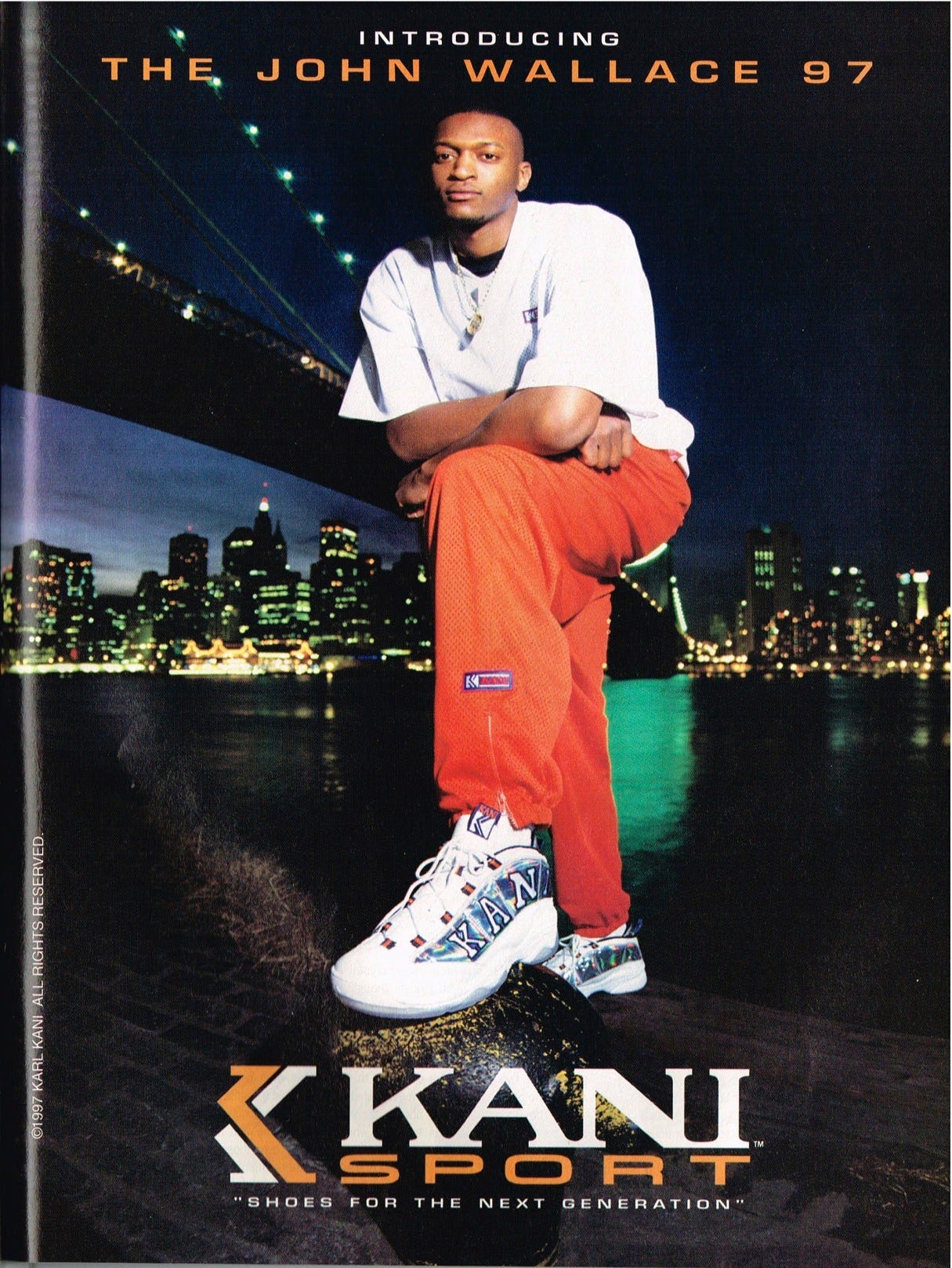 If you were in the arena when Michael scored, from 1984 through 1998, you're eligible for this list.
55. Buck Williams — refused to shave his head for the 1997 playoffs and his teammates agreed with the decision: Chris Childs said if Buck "cut off his hair, his head would look like a toaster."
54. Chris Childs — never threw at MJ.
53. Allan Houston — is anyone really an "Allan Houston fan?"
52. Brad Lohaus — Dan Patrick called this guy "the Vanilla Gorilla" in like the eighties.
51. Greg Anthony — Republican.
50. Mo Cheeks — 34 years and and straight up the kilt for 23-year old Rod Strickland.
49. Rory Sparrow — Jordan's inoffensive future teammate.
48. Pete Myers from 1989.
47. Pete Myers from 1998 — included a second time because I didn't want to put Mark Jackson on here.
46. Monty Williams —
45. Rolando Blackman — raised in Brooklyn, where Jordan was born. Neither of the adult versions helped the Knicks.
44. Kiki Vandeweghe — Portland's GM once sent surreptitious tape of Vandeweghe's practices to the Spurs in an effort to encourage San Antonio to trade for him. The Knicks received no such tape (but traded for him anyway).
43. Brooks Thompson — fake, ass, name.
42. Derek Harper — one of the good ones.
41. Charlie Ward — not one of the good ones.
40. J.R. Reid — Charles Barkley was told Reid considered himself blackballed from the NBA after J.R.'s vicious hit on A.C. Green's trash talk, and Barkley agreed — "that, and lack of talent."
39. Scott Brooks.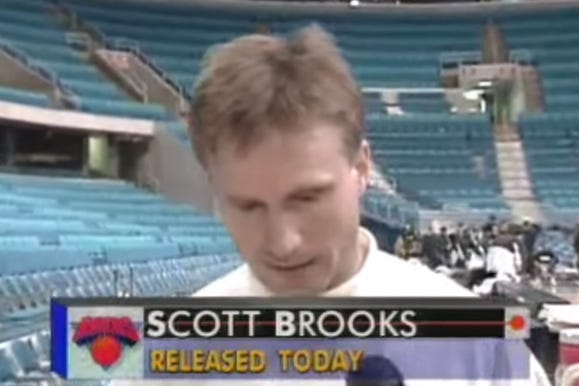 38. Darrell Walker — he's the defensive one, I always confuse him with
37. Trent Tucker — the shooter who changed the rules.
36. Chris Mills — Celtics boss Rick Pitino signed Mills to a six-year deal in July of 1997 and then wanted to trade him two months later and the Knicks were all like "yeah man, this guy must be great."
35. Doug Christie — actually quite good in defending Michael Jordan (while with other teams).
34. Pat Cummings — to be fair to Pat he was usually the guy taking it out of the basket after Jordan scored on someone else.
33. Bill Cartwright — contrary to Knick tradition, Cartwright did perform several ballgames for the club from 1984 through 1988.
32. Anthony Mason — if anything the Knicks shoulda asked Mason to guard Michael more often.
31. Bill Martin — Knick outsider saw Jordan hit the 1982 NCAA game-winner, too.
30. Stuart Gray — big center bothered the Bulls so little as a Pacer, Knick.
29. Brad Wright — he was in there.
28. Gerald Wilkins — watch the Jordan Stopper stop Jordan from getting 61:
27. Eddie Lee Wilkins — looking like dad.
26. Kennard Winchester — two minutes in garbage time (but the name).
25. Xavier McDaniel.
24. Jawann Oldham — asked to be traded from Jordan's Bulls to New York. Immediately changed course ("I enjoyed running with Michael Jordan and Orlando Woolridge") after the Knicks made him their fourth center: "I'm tired of being the fourth man on the totem pole. It's like stacking three aircraft carriers in the harbor."
23. Hubert Davis — so accommodating that Jordan ("swinging a baseball bat as he negotiated") once traded for him.
22. Kenny Walker — a Slam Dunk Champion in the same year Jordan tried the three-point shootout, which is like winning a Grammy for the best album the year Stevie Wonder releases 'The Secret Life of Plants.'
21. Ron Cavenall — yeah man: Ron Cavenall.
20. Doc Rivers.
19. Chris Jent — assistant in Cleveland forever because Mr. Fancy Pants had to have his own "personal shooting coach."
18. Fred Cofield — now a Knick scout.
17. Bob Thornton — Chicago-ass name.
16. Herb Williams — other Bulls got him, too.
15. Charles Smith — more a finesse player than anything.
14. Ernie Grunfeld — avenged as much by taking Jordan's job with the Wizards and running like Pete Myers with it for 16 years.
13. Bernard King — last guy to lead the NBA in scoring before Jordan ended that shit.
12. Butch Carter — once sued the New York Knicks' backup center.
11. Anthony Bonner — sorry, man.
10. Chris McNealy — now you've heard of him.
9. Ken "The Animal" Bannister — not explicitly Jordan-related, but
8. Larry Johnson — "Everybody's talking about when John Starks dunked on Michael Jordan — that didn't happen."
7. Anthony Bowie — Jordan hit him up in 1998 and he made Doug Collins angry in 1996, listen, Anthony Bowie is my kinda guy.
6. Rod Strickland — maybe the greatest Knick, ever?
5. Gary Grant — what can I say about Gary Grant beyond "Chris Dudley was the only Knick left."
4. John Wallace — as portrayed above.
3. John Starks.
2. Charles Oakley.
1. Patrick Ewing — really a three-way tie for first:
PREVIOUSLY IN 1995
PIPPEN RIPS KRAUSE : BULLS WITHOUT MJ : MJ BACK : MJ GOOD NOW : ORLANDO BRINGS THE RAIN : MICHAEL IN ATLANTA
Monday: CELTICS IN CHICAGO
Wednesday: 1-2-345-SIXERS
Thank you for reading, maybe listening!
If you'd like a jam for the weekend, consider the R.A.M.P. cover of "Everybody Loves the Sunshine."
If you want to receive these emails all the time and are in a position to contribute, consider joining in on these goofs:
(More to come.)