The Pacers are ready to jump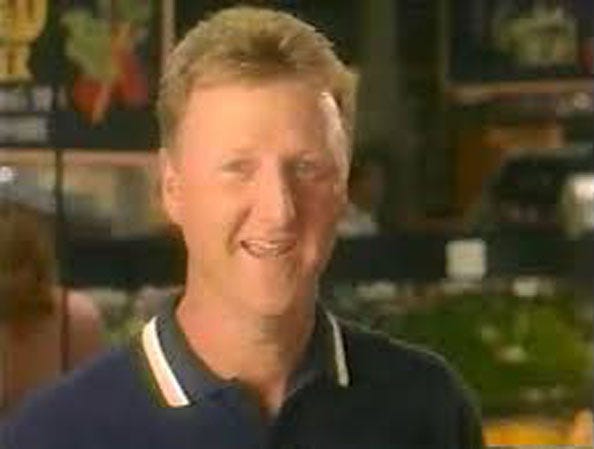 The Knicks had their moment on Thursday, it seems to happen every November. TNT and its cameras pile into Madison Square Garden, Charles Barkley piles on before the game even begins from down in Atlanta, New York's outcome doesn't matter because the entertainment is supreme.
Indiana can't work this way because the Pacers aren't nearly the punchline, certainly not since it saved face in the Paul George spank.
The team couldn't afford to slough off 2019-20, to keep Victor Oladipo's return at arm's length, to clash with its best player over timelines and teammates while the employee in question sweats through rehab. Recourse is only a camera click away, but the Pacers never gave their star a chance to air it out via Instagram.
Instead, the Pacers wrote checks: Malcolm Brogdon for $85 million in a sign-and-trade, $31.5 million for free agent Jeremy Lamb and the return of over $34 million owed to trade acquisition T.J. Warren (after Bojan Bogdanovich skipped to Utah for $73.1 million).
T.J. McConnell is here, the third T.J. on the team next to Warren and incumbent T.J. Leaf, kinda like the time Brian Dennehy walked onto an SNL performance to "help set the record for most fat guys in a single sketch."
There was an expectation that each would fit in, it's been tough to locate a seam. Lamb has proven terrific in five games, a low-turnover, high-impact performer. Warren is back where he knows, 18 points per outing.
Brogdon peels effortlessly between fits of takeover and tact, understanding that every good President habitually relies on his or her cabinet to govern best.
Warren is irrepressible, slimmed down and slicked back and contributing the best defense of his career alongside those untouchable 18 pops a game. The same forecast that greeted Bogdanovic's inception into Indiana met T.J. at his gate, the swingman has been asked to defend despite reputation and Indiana's ninth-rated defense is better for the Pacers' offseason calculation.
The trick is that Lamb's only been around for five games because of a dodgy ankle, this team is aching beyond Oladipo.
Myles Turner worked four contests before sitting with the same setback as Lamb's, setshot 7-foot rookie Goga Bitadze (6.7 points, five boards, 2.2 blocks and 1.2 assists in 18 minutes per game, two starts) is on the shelf due to concussion protocol. The early prospects have taken a twinge.
Alas, the expectation.
T.J. Warren used to treat defense the way cheese treats Chinese food, now he contends with all the benefits of a two-way player. T.J. McConnell enjoys baseline jumpers with an unhealthy curiosity, so the Pacers buy him a few magazines and now he averages career highs in points and assists per minute.
The Pacers don't care what JaKarr Sampson watches on TV at 3 PM or 3 AM (it's the same thing) just as long as he shows up for the first and third quarters. The minor league journeyman is up to 20 fouls in 142 minutes this year and the Pacers are 5-1 with the defensive-minded Sampson (6.6 points per game) starting at, we think, small forward.
Indiana often spins out two brothers in a lineup, the heady Justin Holiday pairing with headstrong starter Aaron Holiday (38 percent shooting). Two brothers, on the same NBA team, playing at the same time!
The younger and shorter starting brother holds serve for Oladipo, cleared to practice yet not ready for his full return yet. In the meantime, Victor pantomimes Mikan Drills on the sideline in celebration of Domantas Sabonis' latest hit.
The 23-year old big man is up to 35 minutes a game now, which means Domantas hits for 20 points and 13.3 rebounds and the Pacers feed him, routinely, until Sabas needs scrubbing and a nap. That this center's initial performances with Turner ran uneasy isn't a concern at the moment, these minutes took place before Sabonis knew how to work as an NBA starter.
Oladipo's return would surely shore up the eighth-ranked offense. Victor's personal contributions may take some time but the finesse in which Oladipo busies himself will open up lanes for a Pacer team that ranks last in three-pointers attempted and, as Harvest's moon would indicate, three-pointers made.
The Pacers average only 17.6 free throws per game, 29 outta 30. The Pacers are quite adept at scoring off turnovers, and Oladipo led the NBA in steal percentage in 2018. Adding an All-Star changes things.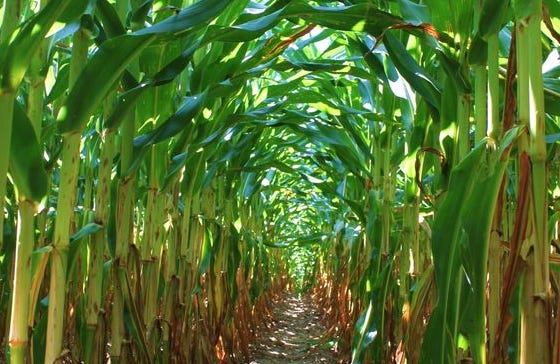 Indiana probably shouldn't freak over its incoming luxury.
Oladipo was assigned to Indiana's minor league outfit in Ft. Wayne on Tuesday, he'll practice in the system and rise when staff (both Pacer and personal) deem his twitches fast enough.
Watching basketball from the bench helps a performer visualize. Oladipo's been privy to his team's current run of wins in seven of eight games, and he was around for his team's trip to the postseason last spring. Indiana didn't fold after his injury, the franchise couldn't, the dividends are paying off within VO's continued absence.
The Pacers run sets with eyes closed and the coaching staff's February defense is here, in November. The club, with more injury trouble than expected, skipped through the storm many concluded would capsize them.
If this is the worst of it, then it ain't the worst that I've seen.
Can't you see what I mean?
These are David Lee Roth lyrics.
PRICE & PRICE
My favorite part about this video, which Tim and Eric did not produce in 2004, is the clean shot of Mark stepping on the three-point line while unleashing a jumper. Two feet and everything.
Aaron and Justin Holiday's pairing reminds of the time the Washington Bullets tried to make a duo out of brothers Mark and Brent Price, only to watch as injuries cruelly sapped either player aof their best chance in Washington.
The sons of a coach ("to be quite honest," Brent said in 1996, "I never liked what coaching did to my dad"), Mark figured to be Washington's lead point guard in 1995-96 before foot surgery altered his plans:
Taking Price's place has been his brother Brent, who figured to be released when Mark was ready to return. But with Robert Pack also out injured (but due to return soon), Mark told the coaching staff he was ready and played against Philadelphia and Sacramento last week.

At the end of the Sacramento game, a big Bullets win, the brothers were on the floor together for the first time as pros, and as Mark walked off he grabbed Brent and said, "At least we can always say we played together."

A farewell?

Mark says he isn't ready yet, but he acknowledges, "Your feet are kind of important."
The brothers shared a box score five more times in 1995-96 after the Sacramento win, before Mark Price was lost for the season.
Brent signed as a free agent with Houston that summer, a prized 27-year old free agent, Mark left Washington for a three-year and $13 million deal with Golden State.
The Bullets gave up a first-round pick to acquire (31-year old) Mark Price from the Cavaliers prior to 1995-96 season, Cleveland later used its incoming No. 12 selection on Vitaly Potapenko.
An entire standout starting five (Kobe Bryant, Peja Stojakovic, Steve Nash, Tony Delk, Jermaine O'Neal) was collected one-by-one (by those front offices with a pick) in the selections directly after.
Washington remedied its point guard situation during the same offseason by sending 21-year old Rasheed Wallace to Portland for 30-year old Rod Strickland, who had one good year in Washington before … listen, we don't have to get into all of this.
Sign up to get Behind the Boxscore in your inbox, we talk about Isaac Bonga, Ish Smith, the whole team.
MAGIC JOHNSON FOR BUICK
Willie Shoemaker was a very big draw in the 1980s, I can't explain it.
They should have pitched this to Kareem Abdul-Jabbar and Magic with the conceit that even the largest athletes can find comfort and economy inside a moderately-priced, domestically-designed vehicle. Tall, and tallest!
These are the sorts of notes that got me blocked by Kareem on Twitter.
CARMELO ANTHONY IS IN PORTLAND
And Portland is in Maine, we don't time to argue debatable facts all day.
Portland's problem is that they foul too much and Kent Bazemore fouls too much and only shoots 35 percent from the field.
Carmelo Anthony can top at least 36. He can foul way less because, I got news for you, this isn't going to come with much contact.
Portland is dangerous when it gets the ball off the boards and runs, and that's not going to change until
oh hell yes
TOP SIX RANKINGS
1. Austin Rivers encouraging referees to throw his father out of a game.
2. Bogdan Bogdanovic in the NBA but also Bojan Bogdanovic in the SAME NBA.
3. That new haircut everyone has.
4. Naz Mitrou-Long. Naz, Mitrou-Long.
5. Chris Paul swiping his way into two free throws, loudly.
6. Six (sex).
Note: Top Six Rankings are not ranked in order.
KIDS IN THE HALL
"Chuck" is, perhaps, the finest character this assembly has seen in sketch comedy.
For five quarters a week you could get Behind the Boxscore and other emails all the time, along with the Never Too Much podcast.
No VC nonsense, no SEO silliness, this remains a wholly independent production. Consider being part of the goof:
Thank you for reading!
(More to come.)