Discover more from The Second Arrangement
Kelly Dwyer covers the NBA, alongside musical bits and comedy numbers.
Over 2,000 subscribers
Steely Dan in Indiana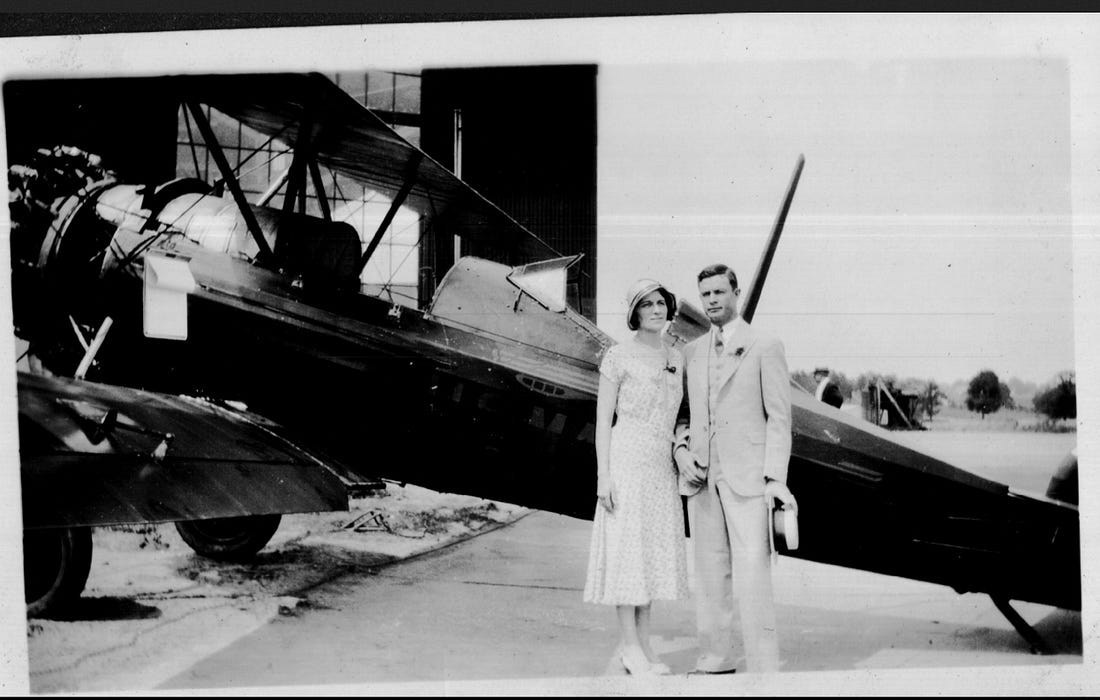 The ideal was Isiah Thomas, same as it was when I was eight and the older guys that let me play with them put up with this dumb kid's attempts at 25-foot bounce-lobs to adults I didn't know (couldn't jump).
Isiah sprained his ankle deep into the third quarter of the sixth game of the 1988 NBA Finals, he worked through the throb and dropped 25 points in the fourth quarter of that loss on one leg, nearly toppling the back-to-back champion Lakers before they could call themselves that.
I sprained my ankle in a liquor store parking lot after dropping a bag of ice into my cooler full of store-brand soda water. Attempting to split the difference between two Thirsties walking toward the store from opposite directions, on my way toward a garbage can, my leg attempted to occupy a space on the concrete that it recently assumed flat.
"Studly" and "wise" were out, all I could attempt was a bit of bravery. It was a Sunday and Steely Dan gave me two tickets to review its concert, free seats and a blue-eyed date and all I had to do was grind through the most common setback known to Basic Man.
Isiah was able to, and it wasn't like the ankle was going to hurt any less back home in bed — might as well hear some exquisite charts along the way.
In for a penny, in for a pound, and ain't that right, Isiah?
"I knew when I fell down that I had done something pretty bad. I thought I broke it. But I tried to block out the pain. By playing on it I don't think I damaged it anymore. It still would have been fucked up."

When 'Babylon Sisters' pops up, you stand up.
The tune led off 'Gaucho', Steely Dan's last album before its 1981 breakup, and it also counted off 'Alive in America,' a live compact disc Rolling Stone once characterized as a "pointless document." That CD was released in 1995 after two successful Steely Dan tours in the two summers preceding, the band's first live outings since 1974.
Donald Fagen and Walter Becker quit the road that year just as the collective Steely started to swirl — 'Rikki Don't Lose That Number' became a Top Five smash a month after the team's final concert swing, the band's next four albums didn't receive a performance push.
The 'Babylon' performance on the live disc is wonderful, perfect by design and likely aided by whatever studio services Mr. Fagen had at his mid-1990s disposal when it came time to "master" the cuts on the album.
Partway through the live version of the song, 'round about the plea to contemplate shaking it, baby, producer Fagen made pristine note of the crowd noises that used to elude him in the studio, the punters going apeshit because they finally got to hear this track one outside the living room.
The boost from crowd is involuntary, it's the closest most of us can come to respect given without reflex.
Ardent Steely Dan fans are usually hopeless in explanation, outfitted as either bootless or knotted up in advance of the task of depicting why it is this stuff clicks so well, why there's always been a heart in there. Fans of any act will forever trust that some of these lyrics belong to them and they're idiots for that expectation, yet the combination of tune and lament drags the Dan into something else.
'Babylon Sisters' pushes the set into the part of the night where you're best not to care anymore, when you have to stand just to get a sense of what's left of whatever's next.
The song killed the first version of Steely Dan, 'Gaucho' left the songwriting duo up to its own devices in New York City and that's never been good for anyone with at least half a tail-feather. In the time he could have spent building a functional propeller plane inside a Long Island garage, Donald Fagen worked ceaselessly on the song's mix, the fade-out especially.
You can't cheer for those sorts of things at a live show, you can't say "thanks" to a hi-hat from 1980 that comes in during the spots you need it most, you can't kiss a horn chart. You can't lateral a horse, and it's really hard to play 'Babylon Sisters' on any instrument.
What you can do is dance. And cheer, when the kind ladies ask you to shake it.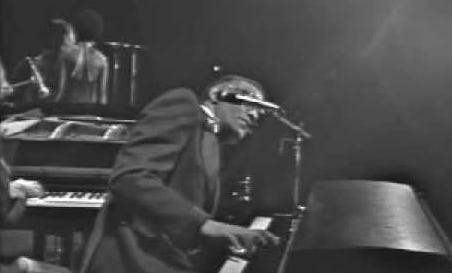 Walter Becker wore headphones and hid as well as he could during Steely Dan's seeming final tour in 1974, ducking in among the amplifiers of the day to camouflage his contributions next to the band's two drummers.
"As long as I can hear Jeff Porcaro's snare drum and hi-hat," Becker said of the alignment, speaking for many, "I'm happy."
Touring, every bit but the concert itself, was an outrageous drag.
"I don't want to go to soundcheck," Becker let a journalist hear him moan ahead of one of those 1974 shows, "I want to go home and listen to far-out jazz."
Donald Fagen, who called the entire performing process "a nightmare," was just as phased by the routine ordeals — and Fagen was the one who had to sing the damn songs.
One of which, 'Rikki Don't Lose That Number,' was about to become another massive Steely Dan Smash — a deceptively simple lyric outlining a collegiate caller's plea to an as-yet unmoved woman. By the time of the tune's release, Fagen was kinda over it — he couldn't muster the disproportionate amount of arrogance that the character's script demands.
The solution was far-out jazz. The slicker the players, the higher the head and bread-counts, no tour could afford that. Steely Dan's miniatures became more and more complex to the perverse point where 'Aja,' a seven-song collection with more saxophone solos than tracks, turned into its hottest-selling album.
Steely Dan attempted a tour after that one, pulling in the studio sorts that dotted the liner notes of its last three LPs to hit the road after a four-year absence in 1978.
Around that time Cameron Crowe asked Becker if he even felt a part of a band to begin with.
"No," Becker replied honestly and, to Crowe's surprise, genuinely.
"But we can get a real good one together in a hurry."
Tour rehearsals were scrapped after several of the touring members began comparing pay scales (to little or no satisfaction). Giddy at the promise of returning to the studio to work on the theme from 'FM,' a terrible movie that produced Steely Dan's most representative track, Becker and Fagen canceled the performance enterprise.
When touring resumed a decade and a half later, Becker was briefly laid low by what he heard as the audience's tepid reaction to the tunes. Though the 1993 shows were immediate sellouts Becker tried to insist after a few first dates "that show business" wasn't "really in my blood anyway."
"I'm looking forward," he said, in advance of 31 scheduled dates to promote, "to getting back to working on my car."
The band's touring soundboard mixers responded by bleeding more crowd noise into the in-ear monitors that Becker and Fagen wore during shows, noise the pair had previously shunned in an attempt to keep the studio ringing in their ears.
With the audience now accurately represented, The Two went back to work — leaving the vehicle back home in the garage three times in the 1990s before becoming a reliable touring staple through the new century.
"There were moments," Becker admitted after the first reunion tour, "when the level of pandemonium during the intro to 'Deacon Blues' became frightening."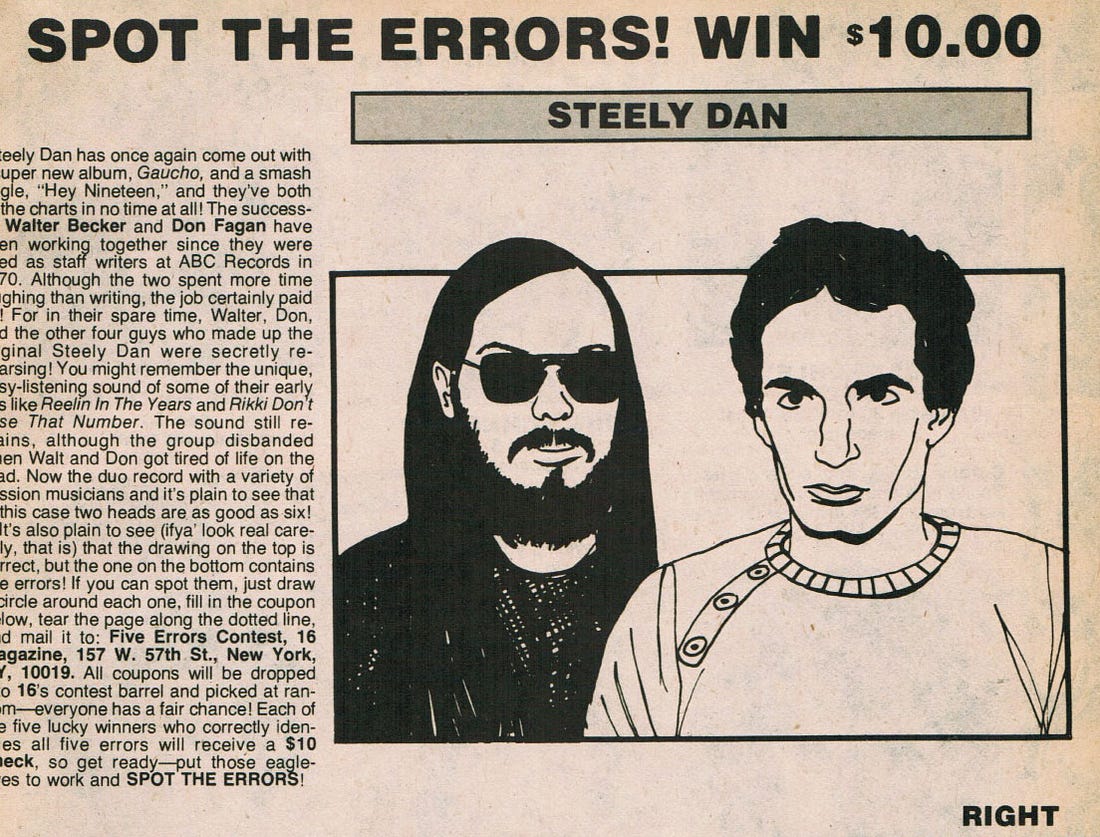 Steely Dan doesn't play 'Deacon Blues' live as much anymore, those lyrics are hard to remember and even tougher to sing, that tune was always more about telling than it ever was showing.
In its place is a night out, a party where the pensive coulda been, lickety-split dance numbers designed to spin and support at the right times, y'up for air and treat the lungs what they needed most while under the blue — this is an orchestra and it swings, same as what Becker and Fagen wanted when they were hot-footing around President St. without a tolerable ride to call on.
The band was Becker's baby and he did whatever he could to stand in front of it during the years leading up to his 2017 passing. Walter's place on the current stage is left absent in tribute, Fagen didn't reference Becker's absence during the show I caught because you go and fucking talk about your buddy dying in the middle of a rock concert four times a week through summer.
Becker's inimitable guitar stylings were missed and the band did well not to replace his contributions to the lineup with another guitarist, because that's what "inimitable" means.
It's the best shed show anyone's ever going to see, you'll pick up none of the bass and THWAP!!! and echo that plagues so many of these summertime catalogue renderings. The house monitors involved never feel burdened by the failures of their youth, its half-heartland's attempts to keep up with decades of guitar amplifier anthems or the synthesized compression 4 kids.
The set list was familiar to long-time fans and confusing to the SUVs that were only there to show that they still do this, sometimes. After an introductory swing absent Fagen, he emerged to sing as the group creeped into 'Green Flower Street' — one of five album tracks off a solo LP. It cruised.
The set was on. Successful single "Hey 19" came before failed 45-side "Black Friday," longtime lead guitarist and bandleader Jon Herington working up fits of Becker's original-LP solos on both before dancing through a devotional nod to Walter's longtime live approach to each tune.
In a store full of students, Herington is the guy that shows up with a date. His perspective as a player is unequaled and yet the man excels at guitar solos because that's usually the best place to land a joke.
Herington's happiest moment of the set always seems to hit during one of the more outrageous parts of the song 'Aja,' where the bandleader is given room to whip his lash at the cleverest open notes of all. That's where the student in him smiles out, whapping at that chord, learning that the savviest way to the slickest sound is to take out as many dumb notes as possible.
The singles kept hitting, you know this Dan has trillions.
"Black Cow" has no equal in all of music and "Kid Charlemagne" got a swirly-fresh intro, you heard about "Sisters" and "Dirty Work" kept that drive — vocalists LaTanya Hall and Carolyn Leonhart's insistence paced the crowd into rethinking the stance it long ago committed incorrectly to, a sober reminder slid through a bratty chorus.
Steely Dan's Yachtiest song remains "Time Out of Mind," and the luxurious lament never let on — hot shit players dragged into lockstep in a search for what's wicked, nobody went all rubbery when the going got tight. Fagen, shamed by both press and band member alike into giving up the jazz guitar pulls of his Lynx keytar, dug in on melodica past the only notes his night's fingers were allowed left to bend.
After a whip through "Bodhisattva" revealed the band's best sides, Fagen (nearing the 50th anniversary of his first pot bust) left the stage for a respite before the Big Finish, the remaining members traded player introduction duties over a turn through the Crusaders' classic "Keep That Same Old Feeling."
Upon Fagen's return, the drive home — kids, get your "Peg," "My Old School" smokes a bit, fist-pumpers miss the beat(s) within "Reelin' in the Years," Fagen splits and the band keeps on with some dark and stormy song you'll have to look up later, everybody happy, almost everybody cool.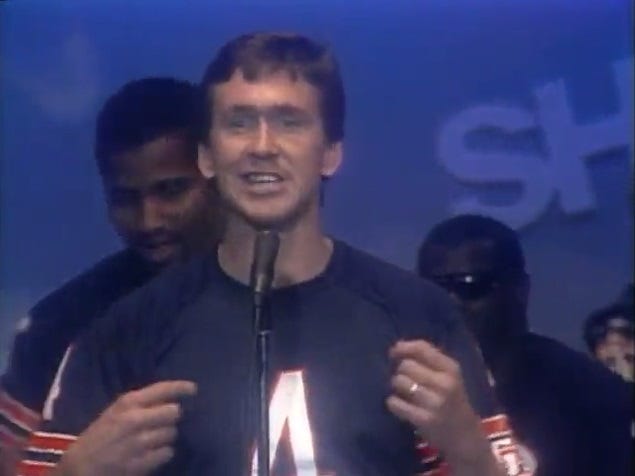 In the end, I was Steve Fuller — the sometimes-backup QB for the 1985 Bears, the one that sprained his ankle the night before he was supposed to dance his way through the 'Super Bowl Shuffle.'
In that pose — three quadrants severely disagreeing with a purple and bloated fourth — I'm in my element. Every dance has an excuse, especially in low-tops and no-show socks, just point to the purple and launch into the embarrassing sorta cockeared sway that, back in 1976, would probably lurch Donald and Walter into writing a song about you.
It's a sickness, this band, rising after some set-list math to meet 'Green Earrings,' grinching with what's left through a dance that used to lob gobs at Johnny Rotten, Walt Kelly and the Deacon on a Sunday.
It was the highlight. 'Green Earrings' is far and away Mr. Steely at His Worst.
Herington's Electric-Spanish was incredible. He adroitly played off the track's original burns from 1976 studio slys Larry Carlton, Denny Dias and Elliott Randall, a brain-to-finger feat akin to alternately working the sporting duties of Earl Monroe, a Finnish speedskater and Keith Hernandez (after he'd been up all night).
Keyboardist Jim Beard even punted the song's Grolnick growl in winking defiance, rolling into softer Hammond-styled sway and it worked, of course it worked, these jazz dads always know what they're doing.
Drummer Keith Carlock and bass guitarist Freddie Washington have co-chaired those seats through 15 years, piling on groovily for the same Becker and Fagen that used to wear out rhythm seconds in a date and a half. When you finally find the right one you'll know, you'll know, and it usually shows up on 'Green Earrings.'
Fagen hasn't sounded better, a fact you could credibly stitch into each of his live outings since the summer of 2006 — offseason vocal training has helped, he's now professionally able to access the dreams the Dan had back then, back when all this was scribbled out.
There wasn't an absence of trickery — that was all the night was. 'A-Train' in whatever town this is, incongruity gone mad because scenes like that always make you wanna crack up in defense, first.
That's the whole point. This is hilarious, and nothing echoes laughter like a church.
KEEP THAT SAME OLD FEELING
I listen to this band more than any other group besides Steely Dan, and on Sunday night Steely Dan played a Crusaders song. Ask me if my foot hurts.
(It does hurt, and thank you for reading. There will be more basketball soon, six times more than anything else we'll write up, but also Steely Dan all summer.)
(More to come.)