Every Steely Dan Song: Megashine City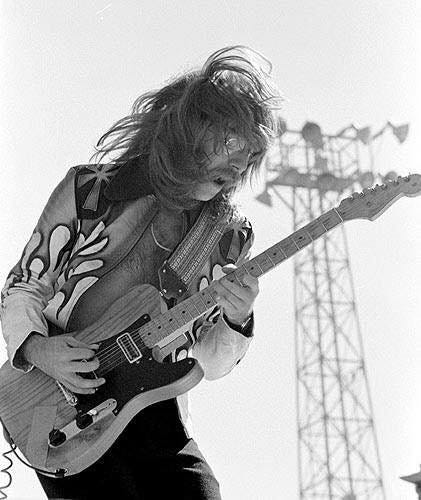 (I listened to this song for the first time last week, after only hearing of its existence for years. Subscribers can get immediate mp3 access at TSA CHAT, I found it at the Trader's Den.)
Conceived for but not on the road, 'Megashine City' seems ready if not right to close stadiums – this is from a demo reel, meant to prove the new bands' mettle and test the agreeability of its songwriters.
Everyone comes off great. The song rollicks, it manages Ellington left-foot toe taps in two-guitar boogie form – its later, perfected form on 'Bodhisattva' takes nothing away from this anthem.
This is Donald and Walter, for the first time, in an honest-to-goodness rock and roll band. One that, unless they wrote in a break from the boogie, would keep on choogling.
The difference in the Dan from the rest is in another sort of commitment. From the back, no matter the skinsman, the bass guitarist would make sure the whole thing swung.
(LISTEN TO THIS SONG LOUDLY WHILE DRIVING CAREFULLY.)
An older Walter Becker would later fancy his early-LA status as one-half of "the Grateful Dead of Beverly Boulevard," a remark that says a whole hell of a lot about him and also a little bit about his eventual band and its precociousness.
Especially toward the end of the song, when the lineup locks into a WAVE THAT FLAAAG charge that reminds that Don and Walt were proper, post-War, boomers. There's some Dylan and Levon Helm's left hand and the Velvet Underground in there, too. Had to be.
Jeffrey Baxter sounds as happy as I would be while forcing George Will to wait for a table he'd reserved months ago.
Jim Hodder might never be better; though cherubic enterprise, two pencils and reels of available and advance-paid tape would later ensure that he would have no choice but to be.
(We will explain that later.)
At the song's conclusion, as Denny the distorted bebopper hits the last complicated chord, Skunk peels off a jazz run that should have those of a certain age giggle-hacking Wednesday, October 13th, 1982 volume four, number 79 into cold air.
The band would go on to attempt various iterations through the years, in demos we'll get to because this is Every Steely Dan Song, but its live versions never made it to bootleg tape.
It was lost on me that this might be the last time I'll ever hear a Steely Dan song for the first time, you read that sentence correctly, its music won't allow for nostalgia or sympathy or reflex. And then Donald starts singing.
PREVIOUSLY